Fab Build Pro Is A Full-Service Construction and Roofing Company
Embedded in our culture of hard work, honesty, and getting the job well-done, our history tells not only about our past but also it does about our present.

Since our founding, we have earned our reputation as a builder of one-of-a-kind landmark structures. We are a full-service construction and roofing company that is fully committed to your satisfaction, offering a comprehensive range of services.
Founded on principles of quality and service, our team is committed to your success at all levels. We believe in providing our clients with the best service and quality available at a fair price, creating strong relationships with our clients, and lifetime business partnerships. As we grow our business, we are proud to continue offering new and exciting services to enhance your life and home or business. Our goal is to become your one-stop-shop for any home improvement needs and projects. Our team is fully committed to going the extra mile to ensure your needs and expectations are met.
Fab Build Pro is licensed and insured to operate throughout the greater Washington D.C. metro area.
We take our safety and yours seriously both on the job and off. Safety is our number one priority and the most important of our core values.
Our community is the heart of our company, which is why we are committed to supporting our local community and remaining active and involved whenever and wherever we can in a variety of ways and at a variety of levels.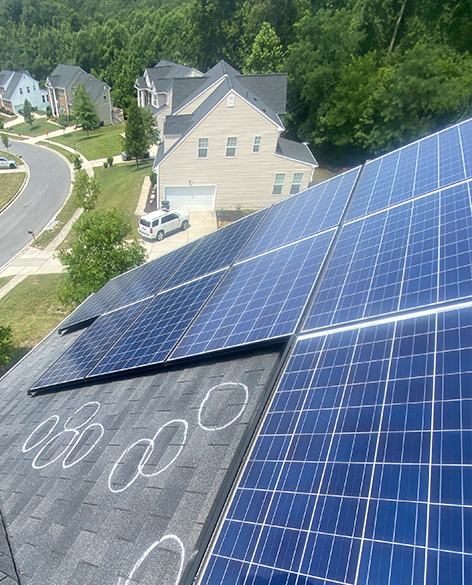 Sustainability and green building are the future. Fab Build Pro's slogan is, "Creating a sustainable future through building preservation, green architecture, and smart design." We are committed to building healthier, whether that means using eco-friendly designs and materials or using the most energy-efficient products. Let us show you how we can reduce your long-term costs while making your home healthier for both you and the environment.
We are a full-service construction and roofing company offering comprehensive home improvement services from roofing and general contracting to home remodels and patio and deck installation. With more than four decades of proven success as a roofing contractor, our track record speaks for itself. Contact us today to get started.