A Trusted Contractor For Storm Damage Repairs

Storm damage can range from mild to severe, and it is not always easy to spot. Give us a call, and we can inspect your property, provide you with written estimates, and help you get all your storm damage repaired as efficiently and affordably as possible. We may even be able to get your roof repaired at no cost to you!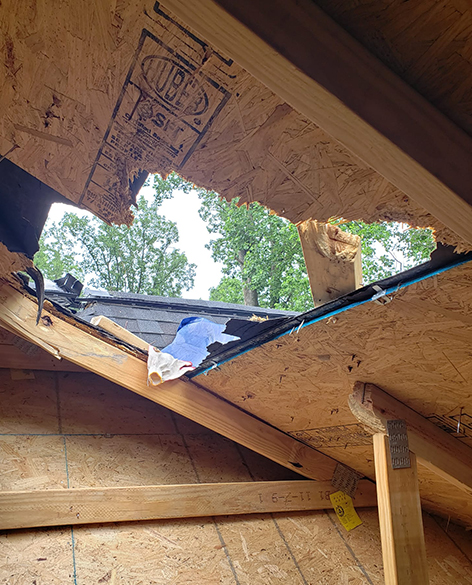 Does Your Roof Have Storm Damage?
All roofs need repairs eventually, but high winds, heavy rain, hail, falling limbs and debris, and severe storms can hasten the need for repairs. At Fab Build Pro Roofing, we respond quickly to calls for emergency roof repairs to protect your property. We know what it takes to repair every style of roofing that we install and work efficiently to identify all areas of potential damage. We will prioritize leak repair to prevent further damage and then determine the best way to proceed with protecting your roof from future issues.